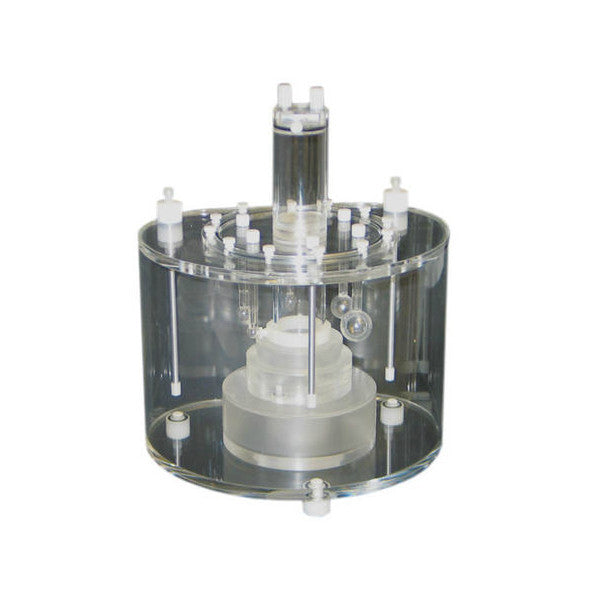 ---
The PET-CT Phantom™ includes internal structures (three rods and six spheres) which, when imaged with both modalities, can demonstrate how accurately the two image sets are aligned.
In addition, a single sample of radioactive water is attenuated by water, bone and CT contrast material (as well as air only) to determine how accurately the CT-based PET attenuation correction works.
The Phantom is used for:
Acceptance testing of PET/CT and SPECT/CT systems
Routine quality evaluation of PET/CT and SPECT/CT systems
Evaluation of new image fusion software
Evaluation of new attenuation correction algorithms
Aluminium tubes are for registration
The outer 2" OD micro cylinder is for comparing attenuation region to non attenuation region
The 6" ring is for contrast solution
Research
Main Cylinder:
- Interior length of phantom: 180 mm
- Fillable spheres (5) inner diameter: 10 mm, 13 mm,
- 17 mm, 22 mm, and 28 mm.
Distance from sphere plane to inside wall: 70 mm
Volume of empty cylinder: 9.7 liters
Main Cylindrical insert dimension:
- Outside diameter: 51 mm
- Length: 180 mm
Top Cylinder:
- Cylinder outside diameter: ~5.1 cm
- Cylinder inside diameter: ~4. cm
- Cylinder inside height: ~8.2 cm
- Cylinder outside height: ~12.0 cm
- Volume of empty cylinder: 408 cm2
Three Aluminum Tubes:
- One 5 inch long: ~1.7 cc
- Two 7 inch (ea): ~ 2.5 cc
Stepped Bone Ring:
- Pre-filled with liquid bone composition, not to be opened
The volumes for the bone ring are:
- Outer volume: 15.6 cu inch: ~256 cc
- Inner volume: 6.7 cu inch: ~110 cc

 
---
Share this Product
---
More from this collection
Gamma Gurus supplies quality products from these highly respected companies.