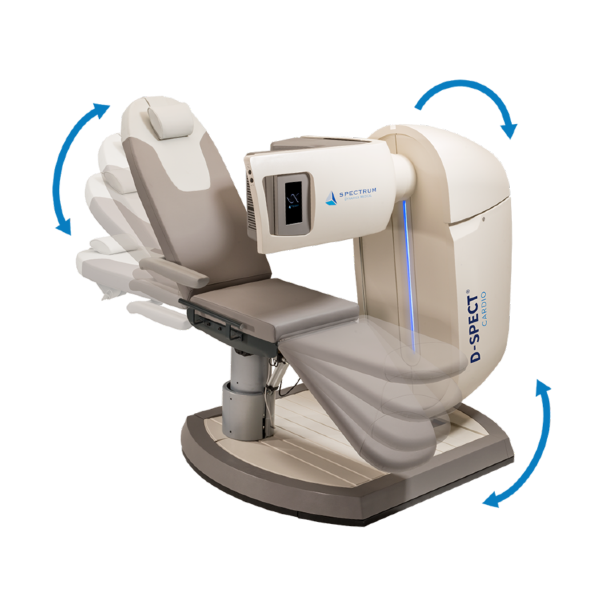 Spectrum Dynamics Medical
Spectrum Dynamics - D-SPECT Cardio
---
*** ALWAYS FOLLOW THE DIRECTIONS FOR USE
THIS PRODUCT IS NOT AVAILABLE FOR PURCHASE BY THE GENERAL PUBLIC***
In the 21st century, most nuclear cameras are still relying on a technology invented in the 1950's (crystals and vacuum tubes). Spectrum Dynamics Medical changed all that several years ago with the introduction of the first clinical Cadmium Zinc Telluride (CZT) based nuclear cardiac imaging system – the D-SPECT® and now the next generation, D-SPECT® Cardio.
---
Share this Product
---
More from this collection
Gamma Gurus supplies quality products from these highly respected companies.