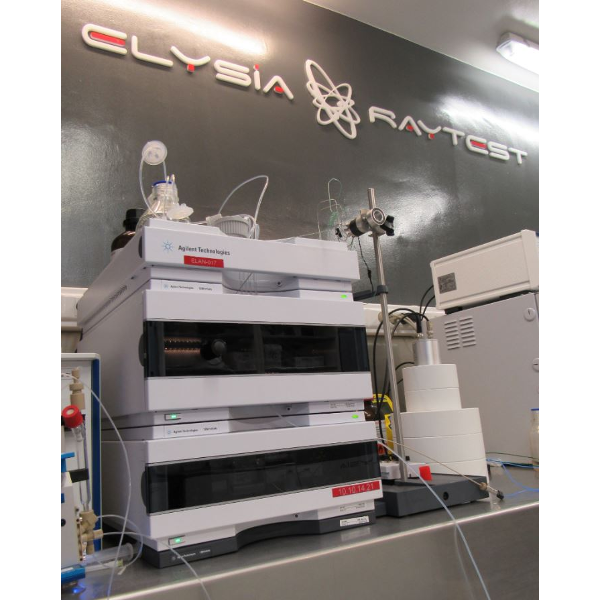 ---
Radio-chromatography faces a range of challenges. Depending on the application, the isotope, the required sensitivity, dynamic range, resolution and radioprotection requirements may be very different.
Elysia-raytest provides different combinations of radio detectors for PET and SPECT with dedicated HPLC instruments
We have developed special system combinations and modifications to deliver high performance solutions for dedicated applications. 
We provide ready-to-use solutions for the Quality control of different radio pharmaceutics such as 18F-FDG, 68Galium, 18F-choline, etc.
Each of these solutions can be delivered with a optimised methodology, training, IQ/OQ and PQ.
Our solutions are mainly based on Shimadzu or Agilent HPLC systems and we can deliver a complete line of detectors including UV, Refractive Index Detector (RID), Pulse Amperometric Detector (PAD) and Diode Array Detector (DAD).
Elysia-Raytest devices can be connected to any existing HPLC system, either using digital data transfer or an analogue-to-digital converter. Nearly every complete radio-HPLC system can be controlled using one of our software platforms. 
In addition, we deliver a broad range of different HPLC pumps - from simple isocratic pumps up to quaternary µPLC pumps.
---
Share this Product
---
More from this collection
Gamma Gurus supplies quality products from these highly respected companies.