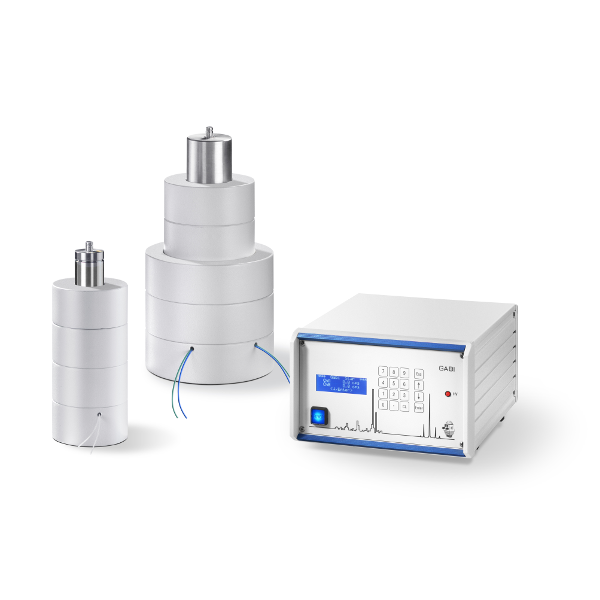 ---
GABI* is our radioactivity-HPLC-flow-monitor based on our well proven μ-processor controlled gamma spectrometer technology. GABI* is assembled in modules of 19" format, which make modification and service support very fast and easy. 

GABI* has a high voltage unit for manual or automatic selection of the required detector operation. Inserting a suitable calibration source and running the automatic calibration program, GABI* sets all parameters to a calibrated energy scale. Recalibration for compensation of any drift is easy, fast and fully automatic. GABI* has 2 simultaneous counting channels with 2 individually selectable energy thresholds each for setting an individual counting window for a particular nuclide. GABI* counts the radiation events in an energy channel per selected interval time. The information of counts per time is transferred to the GINA* program. The chromatogram is displayed live on screen. No overriding of ranges can happen. Peak integration, background subtraction, flow correction, absolute activity calculation etc. can be performed manually or automatically. 

Limit-of-detection is determined for every ROI, displayed and printed. GINA* and Clarity programs can control multiple modules of Agilent, Shimadzu or other HPLC providers. All data and parameters are stored under one identity code. GINA* can be installed in the background of the original HPLC-operation program and the user can use the operation program of the HPLC supplier as well as taking advantages of GINA*.
---
Share this Product
---
More from this collection
Gamma Gurus supplies quality products from these highly respected companies.