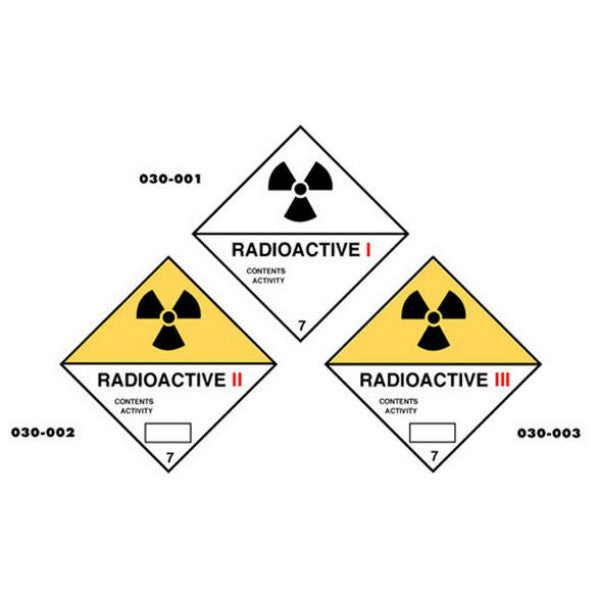 Biodex
Pressure Sensitive Shipping Labels
---
Convenient Identification that Conforms to Government Standards
Comply with Federal Regulations, Title 49 - Transportation of Hazardous Materials Regulations, Dept. of Transportation, 49CFR, Part 173 as to wording, symbols, size and colors.
Pressure Sensitive Shipping Labels

 
Pressure Sensitive
Peel-off backing
Package of 20
4.25" w x 4.25" h (10.8 x 10.8 cm)
030-001; Label, Radioactive I, White
030-002; Label, Radioactive II, Yellow
030-003; Label, Radioactive III, Yellow
---
Share this Product
---
More from this collection
Gamma Gurus supplies quality products from these highly respected companies.