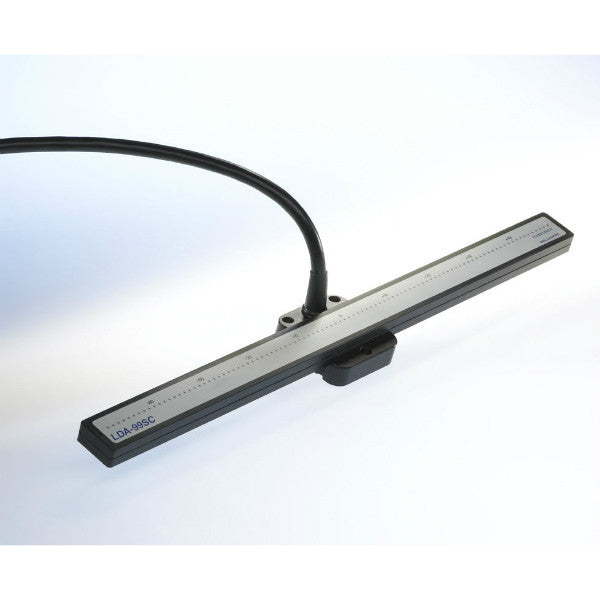 IBA Dosimetry
Linear Diode Array LDA-99
---
Linear Diode Array LDA-99
Innovations that count by the Leader of Water Phantoms
Measure an entire profile instantly
Dramatically shorten commissioning and annual QA
Increase linac uptime and patient throughput
Consistent high accuracy measurements, according to TG 106 standards
5 times faster Beam Profile Measurements!
High linear diode array resolution with 99 high spatial resolution p-type semiconductor detectors and a 5 mm diode spacing
Software controlled automatic LDA-99 shift and measurements enabling data sampling resolution down to 0.5 mm
Reliable commissioning and QA of dynamic wedge radiation fields and MLC collimated fields
Measurement and analysis of real-time dose distribution for online adjustment of the linear accelerator
Measurement of 1D and 2D dose distribution of radiation fields.
Linear diode array technology enables to gain more measurement data in a dramatically shortened time. Compared to traditional methods, where only one detector measures the dose output of the linear accelerator in a lengthy point-by-point approach, the LDA-99 measures an entire dose profile at once; a full 40cm field profile is acquired in less than one second.
Exceptionally high data accuracy is accomplished by the highest detector spacing resolution in the market in combination with advanced multi scanning routine that performs automatic shifts and measurements of the LDA-99 with an accuracy down to 0.5 mm spacial resolution. Time-consuming beam measurements can now be completed up to three times faster, resulting in accelerated initial commissioning and annual linear accelerator quality assurance checks. This technology enables medical physicists to spend considerably less time on routine data acquisition, and more time on actual clinical work.
---
Share this Product
---
More from this collection
Gamma Gurus supplies quality products from these highly respected companies.