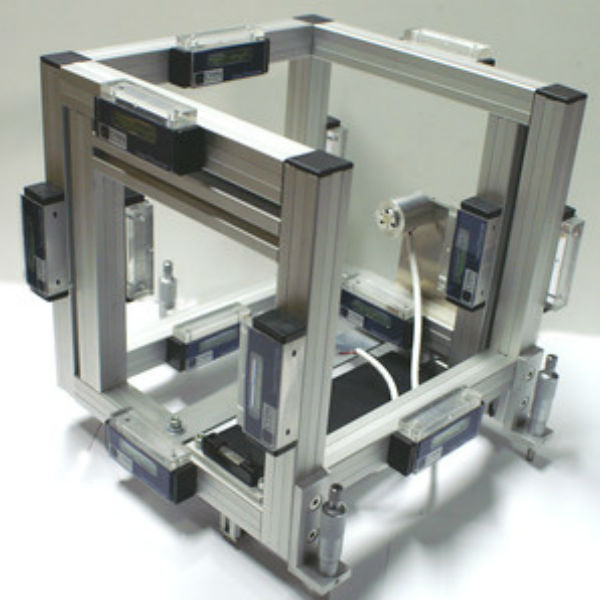 CYRPA
SMARTPHANTOM RT // ADJUSTMENT AND CALIBRATION AUTOMATIC CALIBRATION DEVICE
---
The SmartPhantom RT is a device that allows the automatic adjustment and alignment of CYRPA's HITM system (fixed lasers with motorization).
The phantom has three integral laser pointers to assist set-up in just a few minutes and is compatible with all types of linear accelerator.

The device is equipped with 15 high-precision cells, which allow guiding the laser lines in order to adjust them to the collimator's center, in around 10 minutes.
At the end of the fully automatic sequence generated by CyrpaSoft, a Quality Certificate in PDF format is automatically delivered.

 Features


- Light aluminum structure that bears 15 optical cells, able to detect the laser lines in space and perform calibration of frontal, transversal and sagittal lasers.

- Includes 3 internal laser pointers to help position the device on the couch.

- Wireless connection between SmartPhantom RT, CyrpaSoft, and lasers at all times.
SPECIFICATIONS
Technical specifications

Material: aluminum
Dimensions (mm): 380 x 300 x 300
Weight (kg): 2,8
---
Share this Product
---
More from this collection
Gamma Gurus supplies quality products from these highly respected companies.