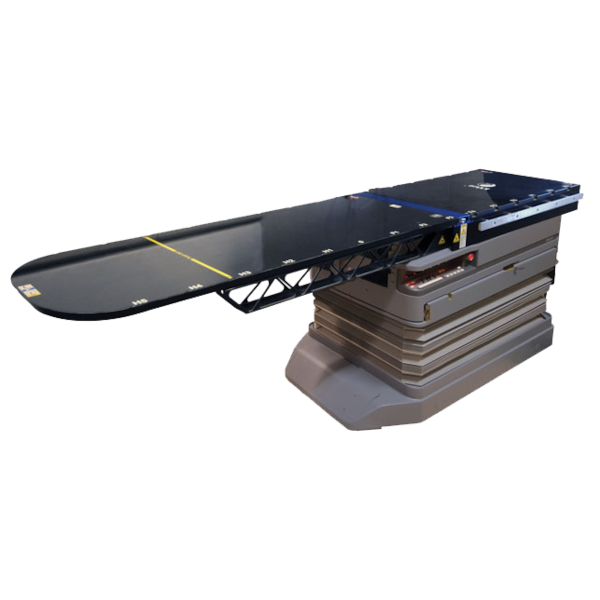 ---
Description
The kVue™ is a state-of-the-art radiotherapy couch top that is optimized for the most recent advances in treatment and imaging technology. Qfix® Couch Top Systems provide a series of options to allow you to seamlessly guide your patient from SIMULATION through TREATMENT.
By installing our indexing platforms on all imaging and treatment machines, a common coordinate system is created to accurately locate your patient. Using our patent pending Virtual Indexing™, this can now also be accomplished in imaging space.
Offers the ability to replace the standard indexing insert with modular immobilization devices that mount directly into the top surface of the couch.
The kVue™ ensures precise and repeatable sub-millimeter patient positioning and is made of advanced fiber composites that are completely metal free. The kVue™ Base is sold separately from the inserts. A recommended starting package consists of the kVue™ Base, Interface Plate, Back Panel, a kVue™ Standard Insert, and a Head & Neck Insert.
OneTouch™ Latch
The kVue™ features the exclusive OneTouch™ Latch, which allows an array of kVue™ inserts to be quickly attached and easily secured with zero movement for a variety of treatment solutions. The kVue™ inserts provide the functionality of an integrated device, enabling precise, repeatable sub-millimeter patient positioning every time.

In the unlocked position, a red collar is visible around the green OneTouch™ button.

As an insert or device is locked in place, an audible click is heard and only the green button surface remains visible.
kVue™ Stealth Beam™
With most kVue™ inserts, the support beams can be laterally repositioned with the patient on the couch top. The Stealth Beam™ design virtually eliminates the artifacts that are usually associated with beam-style couch tops. This beam design reduces attenuation and surface dose if treating though the support beams. While it is recommended that the beams are positioned in the inner or outer position to completely avoid critical treatment areas, the actual location of the beams is variable.
kVue™ IGRT Couch Top Baseframe -- RT-4551KV
---
Share this Product
---
More from this collection
Gamma Gurus supplies quality products from these highly respected companies.