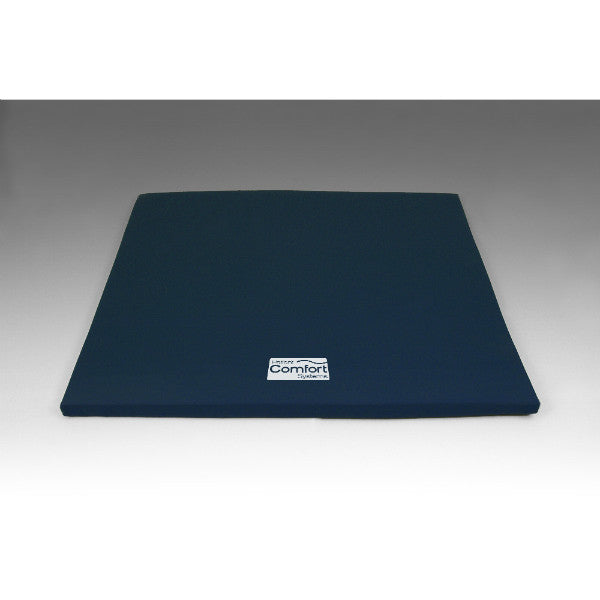 Patient Comfort Systems
Hitachi MRI Pad D 78.7 x 68.5 x 1.6 cm
---
HIT 2114 PCS MRI Pad D 78.7 x 68.5 x 1.6 cm (31"W x 27"L x 0.625"D)
FEATURES & BENEFITS
Patient Comfort Systems' patent pending technology assures durability and patient safety.

Advanced Viscoelastic Material
• Permanent antimicrobial agent to inhibit the growth of 99.9% of harmful bacteria.
• Decreased patient motion during scans due to enhanced patient comfort.
• Increased patient satisfaction.
• The ultimate in pressure management technology for MRI, CT, and PET scanners.
• Reduces peak pressure, friction and pressure for improved blood flow.
• Exceptional radiolucent qualities.

Economical
• Can be easily cleaned and disinfected with any standard hospital disinfectant.
• User friendly - Reduces operation costs.
• Quick return on investment after purchase.

Covering Materials
• Ultra-strong fabric with seams sewn with coated nylon thread.
   to protect the viscoelastic core material from body fluids.
• Permanent antimicrobial agent incorporated in the top and bottom cover fabrics.
• Vapour, moisture impervious and latex free.
• Reduces sweating and shearing.

Fire Safe
Flammability compliant to CTB-133 standards, the required standards for most states.
---
Share this Product
---
More from this collection
Gamma Gurus supplies quality products from these highly respected companies.