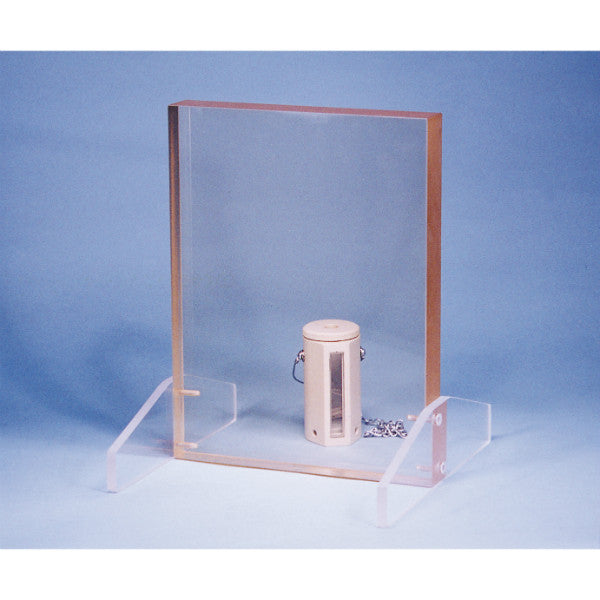 Biodex
Gamma Bench Top Shield
---
The Bench Top Shield for gamma radiation is constructed of 1.375" thick (35 mm) lead acrylic, providing the equivalent of 0.060" (1.5 mm) lead for shielding gamma radiation. Lead acrylic can be used with low energy gamma emitters. Lead acrylic is not recommended for beta emitters. This lightweight, sturdy shield is ideal for use in hoods, on laboratory benches or any "hot" area where local shielding is needed. Side legs give the shield exceptional stability.
Dimensions: 9" w x 12" h x 1.375" thick (230 x 305 x 35 mm)
Weight: 9 lb (4 kg)


Radionuclide
Approximate Attenuation Factor

---

---

I-125
10

25

Xe-133
10

10

Co-57
10

3

Tc-99m
75
I-123
6
Ga-67
2
---
Share this Product
---
More from this collection
Gamma Gurus supplies quality products from these highly respected companies.