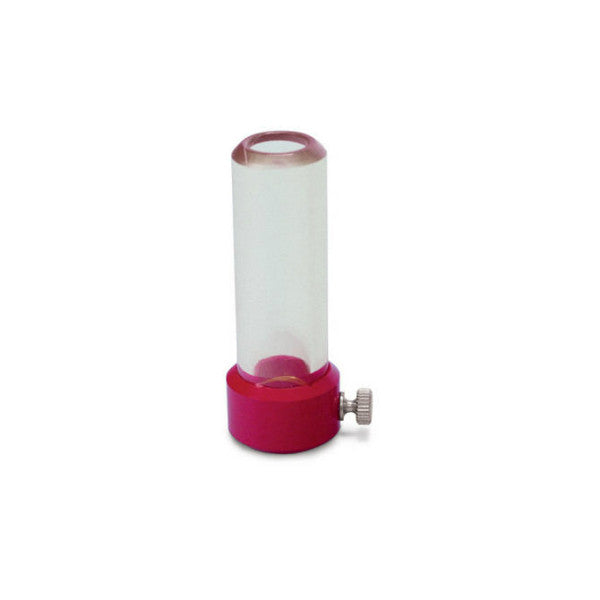 Biodex
Colour-Coded Syringe Shield
---
Use in Combination with Colour-Coded Vial Shields
This 5.6 density lead glass syringe shield features an optically clear barrel that permits an unobstructed, 360° view of syringe contents. The tapered tip is designed for manoeuvrability making venepuncture faster and easier.
A colour-coded acrylic collar with a thumbscrew holds the syringe firmly in place. The syringe shield weighs only three ounces.
High density (5.6) lead glass shielding, 360-degree barrel view
Lightweight
Fits most disposable syringes

Easily sanitized with alcohol wipes

Purple

Blue

Brown

Yellow
---
Share this Product
---
More from this collection
Gamma Gurus supplies quality products from these highly respected companies.