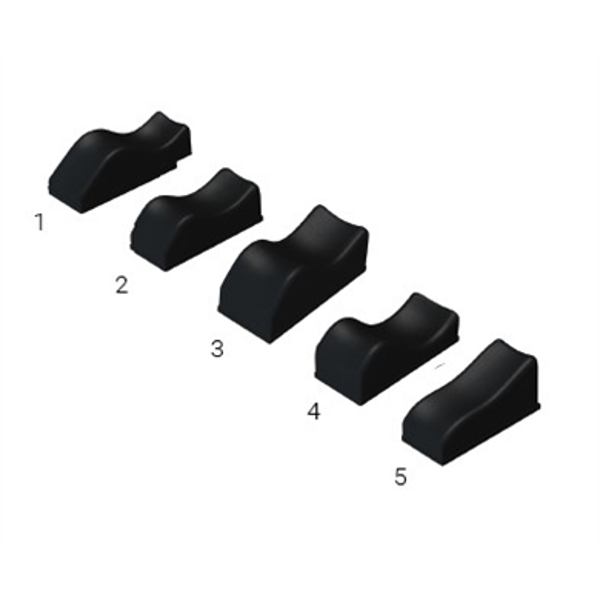 CIVCO RT
Posifix® Supine Headrests
---
Posifix headrests are made of low density polyethylene foam.
(left to right)
Cushion 1 : Natural position with shift in superior direction (301001BLK)
Cushion 2 : Natural position (301002BLK)
Cushion 3 : Slightly hyperextended (301003BLK)
Cushion 4 : Hyperextended (301004BLK)
Cushion 5 : Chin down toward chest (301005BLK)
They are compatible with all Posifix® and Posirest™ Baseplates, C-Qual™ M and C-Qual Breastboards, Monarch™ Overhead Arm Positioner and Posifix Variable Axis Baseplate. They are compatible with other products via an adapter. See CIVCO's Solutions Guide for additional information. 
---
Share this Product
---
More from this collection
Gamma Gurus supplies quality products from these highly respected companies.