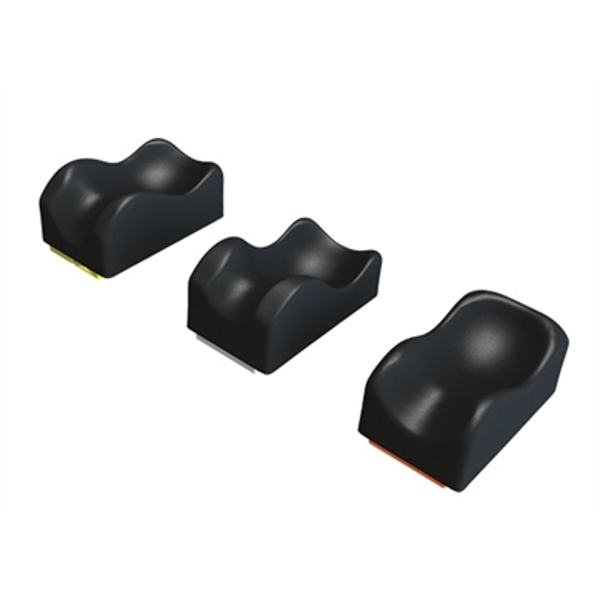 CIVCO RT
Posifix® Contoured Headrests
---
The Posifix Contoured Headrests are offered in the same curvature as the standard Posifix Supine Headrests feature colored bottoms for easy identification. They are wider and higher and completely surround the back of the head. This design is intended to encourage less lateral, longitudinal and rotational movement during setup and treatment. 
(left to right)
Yellow bottom - Slightly Hyperextended
White bottom - Hyperextended
Orange bottom - Natural Position
They are compatible with Posifix®, Positilt™ and Posirest™ Baseplates and the C-Qual™ Breastboard. They are compatible with Uni-frame® Baseplates and the Variable Axis Baseplate via the Adapter Cushion (301016). They are also compatible with Type-S™ Baseplates and Wing Boards™ via the Posi-S Adapter (301029).
---
Share this Product
---
More from this collection
Gamma Gurus supplies quality products from these highly respected companies.